"Breaking down walls – Mexican-Americans build up community with mentorship."
Loved collaborating with this inspirational trio to capture photos for this months cover & feature story for Oregon Wine Press. Over the past 15 years I've been fortunate to work closely with many Hispanics in the wine industry, all of whom have gone out of their way to share kindness, hospitality, and incredible work ethic for the projects I have been fortunate to capture for photo and video stories.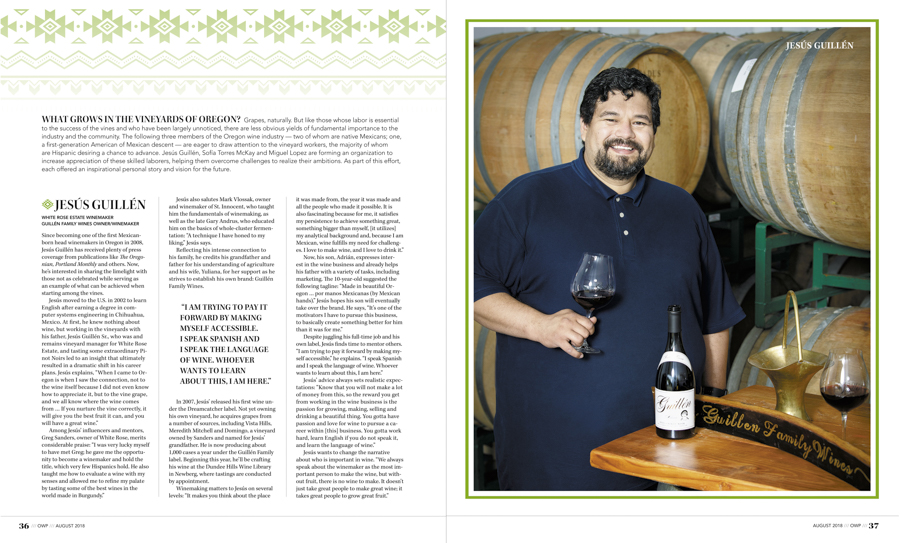 Neal D. Hulkower (fellow Northwestern alumni) wove together wonderful personal narratives with their visions for the future – click link below to read the feature. There are few causes I feel more strongly about than appreciating and rewarding the talents of those who labor tirelessly in the vineyards.
Jesús Guillén, Sofía Torres McKay and Miguel Lopez are "forming an organization to increase appreciation of these skilled laborers, helping them overcome challenges to realize their ambitions." and are …. "eager to draw attention to the vineyard workers, the majority of whom are Hispanic desiring a chance to advance."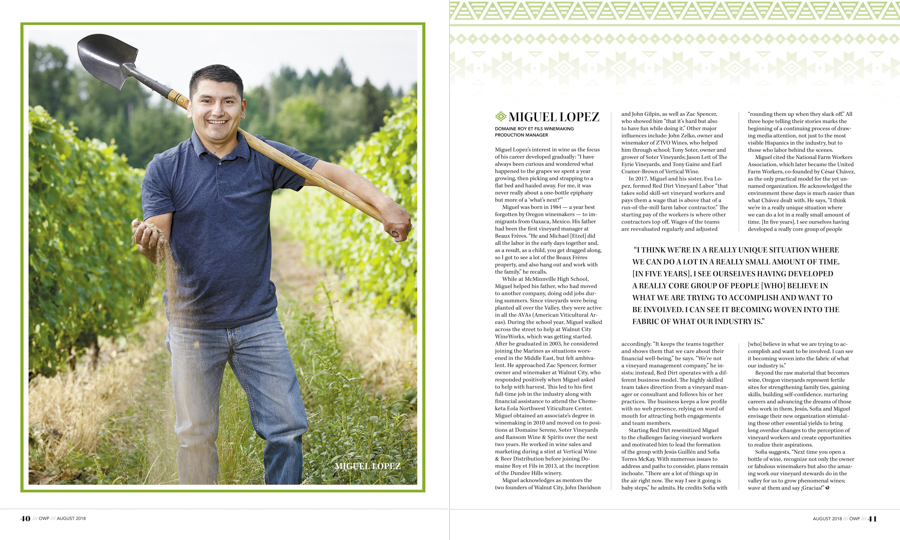 Sofía Torres suggests, "Next time you open a bottle of wine, recognize not only the owner or fabulous winemakers but also the amazing work our vineyard stewards do in the valley for us to grow phenomenal wines: wave at them ¡Gracias!"
https://www.oregonwinepress.com/breaking-down-walls