I'm regularly asked for tips by wineries, marketing folks, public relations firms, and wine associations how to create an effective image library.  Specific needs include utilizing photos on websites to inspire consumers to visit, in press releases to gain more editorial exposure & in advertising campaigns to increase awareness for the region.
In Cole Danehower's presentation "Optimizing your Brand's story", he moderated a panel of journalists & PR agencies for winery specific marketing tips. Here's a summary of quotes on the importance of photography: "Those with the best pictures win, if you're only going to do one thing this year for your marketing, invest in photography & partner with a photographer that understands your brand and their style reflects your story" "Images are the new headline. 90% of info transmitted into our brain are visual, visuals transmit 60,000x faster than text, and photos are so easy to share."
I've spent the past fifteen years creating over 100 image libraries for wineries & tourism associations, where my background as a photojournalist has helped me craft an impactful story through imagery. Magazine editors & designers have given me the following guidelines for many of my assignments, I've consolidated these tips to four main points:
#1 request – Sense of place photos. What does this mean? A photo of a vineyard can look like any other vineyard around the world unless care is taken to focus on the land's unique aspects in the best light. It's very challenging to tell a compelling, unique story in just one photo, but with reduced editorial space and attention spans this can be the critical deciding factor if you get coverage.
Mt. Hood is an iconic backdrop to many of Oregon's wine regions, and with people in the landscape it helps the viewer visualize creating this experience for themselves.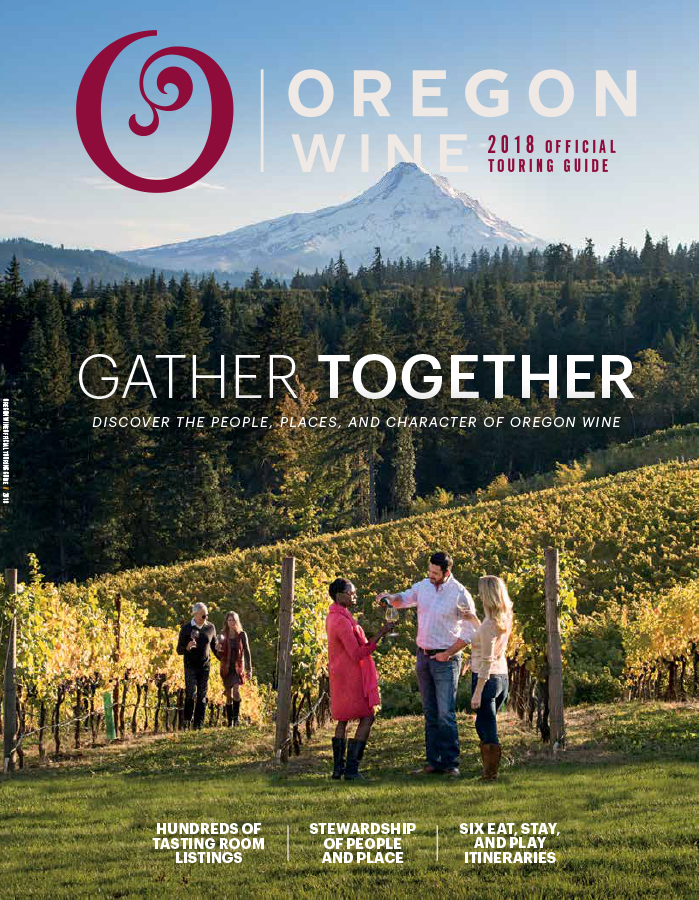 This aerial photo of Penner-Ash winery & estate vineyard has been on two magazine covers, the opening spread in the Wine Spectator Oregon story, and countless other stories and marketing collateral: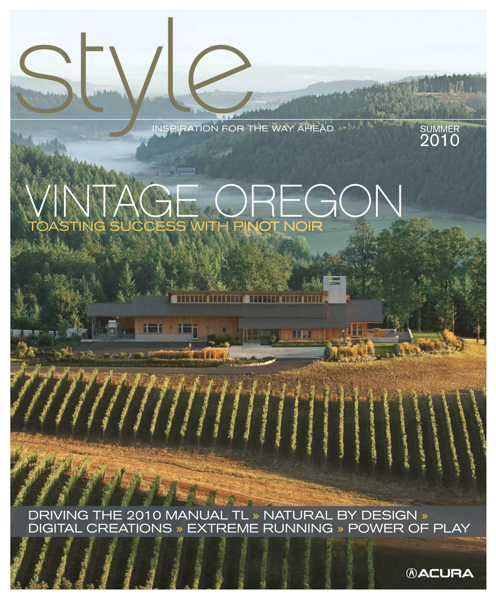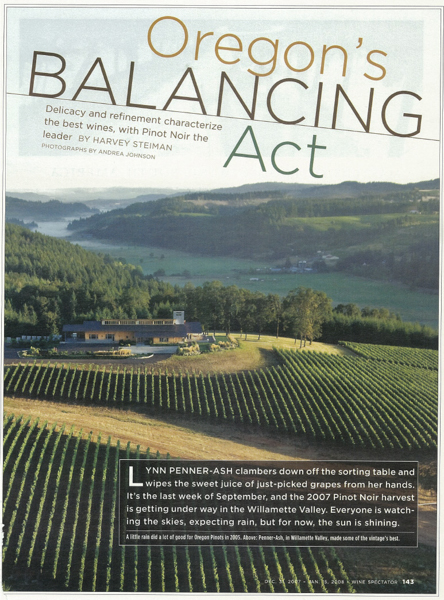 examples of dramatic weather or lighting: